From her world

"There are no parts," (2022) is an exhibition of photographs by artists Nydia Blas, Widline Cadet, Jasmine Clarke, and Michèle Pearson Clarke that explore the complexity of Black girlhood, curated by Letticia Cosbert Miller at The Blackwood contemporary art centre .

In this audio composition created in response to the exhibition, Yaniya Lee holds a conversation on Black girlhood with her mothers, Grace Channer and Dzian. They each reflect on their childhoods to a soundscape mixed by Lee featuring music by Grace Jones.

Link to From her world audio composition:
https://www.blackwoodgallery.ca/projects/from-her-world

Link to transcription of From her world:
https://content.blackwoodgallery.ca/media/pages/projects/from-her-world/d248428a30-1654786225/from-her-world-transcript.pdf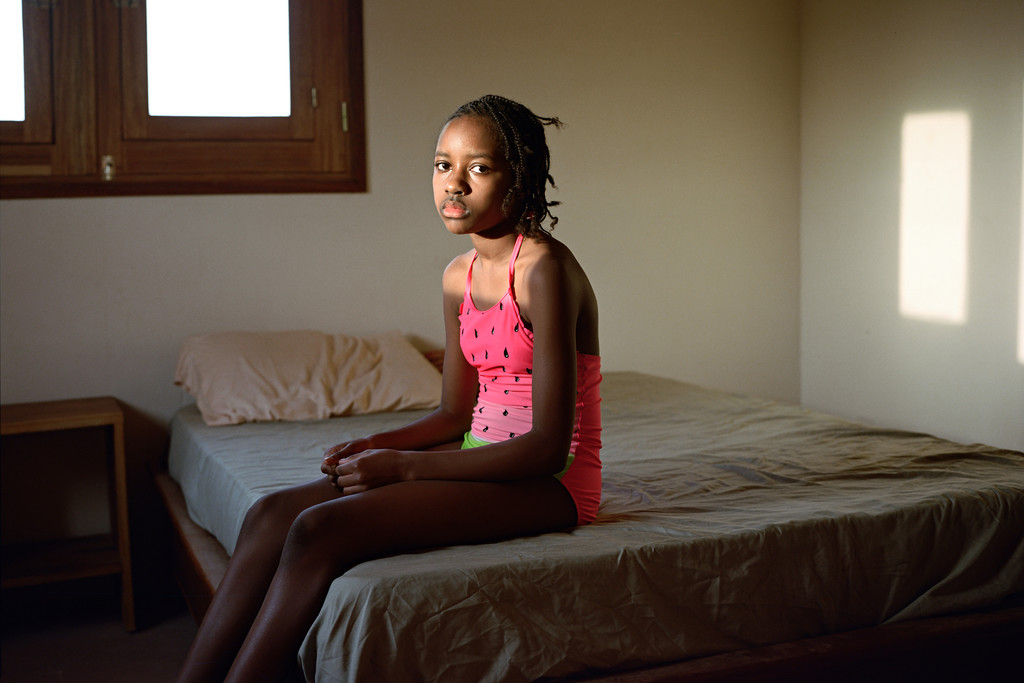 Jasmine Clarke, Watermelon Swimsuit, 2019.





Black History Navigational Toolkit
2022 Toronto Biennial of Art

Camille Turner and Yaniya Lee worked together to develop a this project for the 2022 edition of the Toronto Biennial of art. Conceived as a deck of cards, The Black History Navigational Toolkit explores Black histories in the city of Toronto and beyond, with Turner and Lee drawing from personal experiences and often overlooked histories. They contextualize the chapters—neighbourhood, categories, and events—by outlining the critical histories and peoples that have influenced them. The project also exists in a different form as an online, interactive Milanote board. The online version present the cards with supplementary reading, watching, and listening in a non-linear way.

link to pdf of card deck:
https://torontobiennial.org/wp-content/uploads/2022/04/Black-History-Navigational-Toolkit-Booklet.pdf


Link to expanded milanote page:
https://app.milanote.com/1NkeRd10gpmO3K/black-history-navigational-toolkit?p=wCynEk6qf9w








Ideas From Moving Water
Writing Workshop with Yaniya Lee
Free and online

Ideas From Moving Water is a writing workshop about the liberatory potential of Black creative practice. Based on the art and writing of Lorraine O'Grady, the workshop focuses on in depth conversations with contemporary curators and critics, including Lillian O'Brien Davis, Letticia Cosbert Miller and Tiana Reid, reading O'Grady's work across disciplines. A series of pre-recorded talks will precede a live, online writing workshop.

Creative prompts and a selection of readings—including texts from Lorraine O'Grady: Writing in Space, 1973–2019—will be made available in advance of each session. The live workshop is an opportunity for participants to discuss texts from the syllabus and share their responses to the prompts. There will also be a guided writing session.

Commissioned and presented by The Wattis Institute, as part of a year-long season dedicated to thinking about our contemporary moment through the lens of Lorraine O'Grady's work.


Live workshop on Zoom
April 14, 11am PST
RSVP: wattisrsvp@cca.edu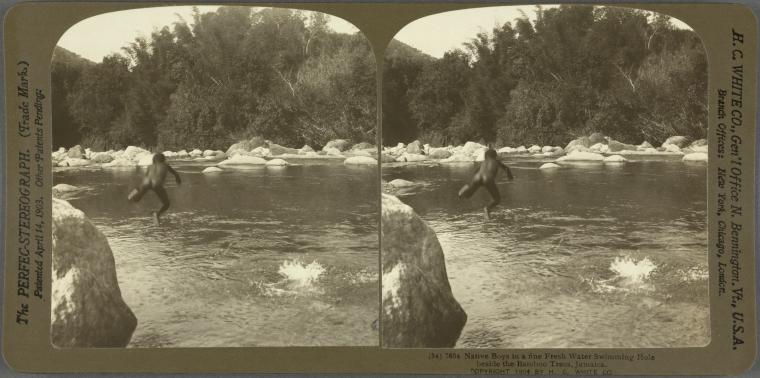 "WhAt She SaId": Promiscuous References & Disobedient Care with Yaniya Lee, Cason Sharpe, Zoe Sharpe
"Citations can be feminist bricks: they are the materials through which, from which, we create our dwellings."
Sara Ahmed
When approached as praxis, the act of referencing becomes kaledescopic. How do we find, pull and build our references? How do we know where to look?
Zoe Imani Sharpe
,
Cason Sharpe
and Yaniya Lee are writers who are also siblings. Sparring, joking and caring for one another as kin, they know citation as an intimate endeavour, where the act of bringing together disparate materials is abundant and wayward. In this workshop, they share the development of their own collective canon and engage participants in collaborative writing that explores the resonances and contradictions of our personal reference banks.
Milanote Board and pre-recorded conversations: https://app.
milanote.com/1LQmzz1Tv9m16b/what-she-said
Videos avalailable upon request.
Workshop:
June 23, 2021
Time: 11:00 AM (PST) // 2:00 PM (EST)
Song. Prayer. Scream. A Praxis Of Looking is a writing workshop that asks us to consider the ways artists offer pathways of escape from everyday oppressions—sites of pleasure outside expected forms of work, gender, family and desire.
Each week, critics Yaniya Lee and
Jessica Lynne
will post a pre-recorded conversation that traces their thinking and questions around Blackness & Modernity, Black Technologies, Sousveillance, Repair & Healing & Pleasure. Theory, visual art, poetry, literature and music guide them through considerations of art criticism and new expansive ways of seeing.
Alexis Pauline Gumbs, Amber Jamila Musser, Aria Dean, Harmony Holiday, Edouard Glissant, M. Nourbese Phillip, Simone Browne and Sylvia Wynter, among others, act as Song. Prayer. Scream's northstars.
You will be invited to respond to writing prompts and post related texts, art, video clips, poems, and songs to the Song. Prayer. Scream
are.na
page. Lynne and Lee will hold weekly office hours for talk back sessions to ask questions, discuss responses to workshop prompts, and continue the conversation.

March & April, 2021
Presented by Cassandra Press and hosted at the Women's Center for Creative Work
are.na page:
https://www.are.na/kandis-williams/song-prayer-scream-a-praxis-of-looking
Videos avalailable upon request.
Chroma
Fall 2020 issue of Canadian Art Magazine

A year in the making, the fall 2020 issue of
Canadian Art
, available now, surveys the aesthetic practices and legacies of Black art production in Canada and beyond. Edited by
Denise Ryner
, writer and director/curator at Or Gallery, and Yaniya Lee, writer and features editor at
Canadian Art
, "
Chroma
" continues the work of "Bodies Borders Fields," a 2019 symposium that reflected on how legacies of Black art and Black presence are omitted from Canada's contemporary art narratives. With recent (renewed) institutional interest in Black Canadian art, and the twin pandemics of systemic racism and COVID-19 revealing how social inequality touches all sectors of life, how is Blackness being thought and rethought? In what ways are artists pushing for change? How does art address, and archive, these moments? Blackness, and Black creative practices, has survived through excesses and refusals; in "Chroma," artists, writers and thinkers continue discussions that have too often been sidestepped in mainstream contemporary art publications—including this one.
Read "Excesses and Refusals," an editorial note by Yaniya Lee and Denise Ryner, here:
https://canadianart.ca/essays/chroma-an-introduction/
Find some of the content online here:
https://canadianart.ca/issues/fall-2020-chroma/
Watch the launch here:
https://canadianart.ca/videos/chroma-launch-kelsey-adams-and-david-woods-in-conversation/
Revolution in Monogamy?
an online writing workshop
organized by Yaniya Lee and Fan Wu
as part of the Prairie Art Book Fair, 2020

COVID enforces a couples-as-exception rule to social distancing: so we wonder, maybe now's as good a time as any to sign up for monogamy, despite our queer-bred skepticism. The myth of triumphant monogamy has resurged, even though it never really went away.
The current global uprising against police brutality and systemic racism has prompted outrage at inequities that have, like the couple form, remained a constant presence throughout our modern age. Recent protests have demonstrated that the myth of the end of racism has hopefully been definitively overturned.
Amidst this cyclical return of protest, now in context of a pandemic, the monogamy of the couple form resists the rupture. These protests have made other forms of collectivity seem more necessary and urgent. This means that the couple form emerges as counterproductive to the aims of protest and revolution.
Does coupling up mean you are denying your revolutionary spirit? What are the stakes of monogamy, and how do they overlap, clash, or conspire with the stakes of revolution? How do monogamous attachments delimit the terms of revolution?
In this discussion & writing workshop, we will be putting the two curious bedfellows of revolution and monogamy side by side. We will wonder together whether revolutionary politics requires a revolution
within
the structures of monogamy itself
Monogamy projects an ever-receding horizon of happiness, while revolution projects an ever-approaching rupture in social configurations. These two ideals lie at the very core of our affective and political fantasies. We will be reading excerpts from Frank Wilderson's "The Black Liberation Army and the Paradox of Political Engagement" and Assata Shakur's "To My People" alongside
My King
as exemplary texts on revolution and monogamy. This workshop only begins to scratch the surface of these fantasies' entwinement.
https://plugin.org/exhibitions/yaniyalee_fanwu_2020pabf_event/
Rock Gardens
A Conversation Exploring Other Tangled Forms of Living Together Morris and Helen Belkin Art Gallery, Vancouver, March 7, 2020


A performance reading by Lisa Robertson and Yaniya Lee for the
Beginning with the Seventies
symposium.
Watch documentation here:
https://belkin.ubc.ca/rock-gardens/
Bodies, Borders, Fields Symposium
November 22, 23 and 24, 2019
Toronto, Canada
A "simultaneous conversation" took place on August 16, 1967 between seven speakers in Toronto and New York with the cooperation of Bell Telephone Company, the CBC and artscanada magazine (formerly Canadian Art). This cross-border conversation was recorded and published in that year's October issue of artscanada, which was, dedicated to "black" as a concept, painterly medium, symbol as well as socio-political category, expression and status.
Convened by Denise Ryner in collaboration with Yaniya Lee, Bodies Borders Fields is a free, public symposium that re-imagines the 1967 conversation about "blackness" with particular attention to blackness and fugitivity as represented in critical art practices today. Responding to an absence of black experience in the conversation between the 1967 panelists—an absence that has since been examined by writers Fred Moten, Krys Verrall and others—Bodies Borders Fields will dislocate the original panel discussion to contemporary contexts and representations of black and blackness in sound, performance and visual culture with respect to black social life and expression.
Find recordings of the talks and performances (under the resources tab) here:


https://www.bodiesbordersfields.com
Desire x Politics
a writing workshop
organized by Yaniya Lee & Fan Wu
at Mercer Union Gallery, 2019-2020

We want to begin to understand how desire and politics shape each other. Desire moves us through the world of relations with wild impulses and unconscious convictions. Politics is a practice of relationality, and its ideal is based on justice and reason. Desire and politics are never not at odds: insofar as politics is fundamentally relational and deals in power, and desire is fundamentally a lack that exceeds our will. Desire and politics are helplessly intertwined, hopelessly opposed. In this workshop we read and write together as a way to unravel the ways in which these two modes converge, diverge, enable and interrupt each other.
We work through a preliminary, though by no means exhaustive, set of questions: Where do politics and desire meet? Do they exchange awkward glances, fall into a duel, fumble their way toward embrace? Can we make desire Good and Right or does it retain its utmost state as moral chaos? How do my ethical beliefs shape my desires, my repulsions, my understanding of romance? Can my lust undermine the principles that structure my political ideals?
In the first part of this workshop we study the desire x politics configuration through psychoanalysis, Marxism, novelistic treatments of desire, poetics of white thirst, manifestos against monogamy, and tracts about new forms of contemporary intimacy. The syllabus is co-constructed by participants and takes the shape of our collective desires. As we read, we also closely study the forms this writing takes, and the ways in which these constructions influences our thinking about desire x politics.
In the second part of the workshop, we compose new writing work on desire x politics.
https://
www.mercerunion.org/events/session-desire-x-politics/
https://
www.facebook.com/events/mercer-union-a-centre-for-contemporary-art/call-for-participants-writing-workshop-on-desire-x-politics/407899243094174/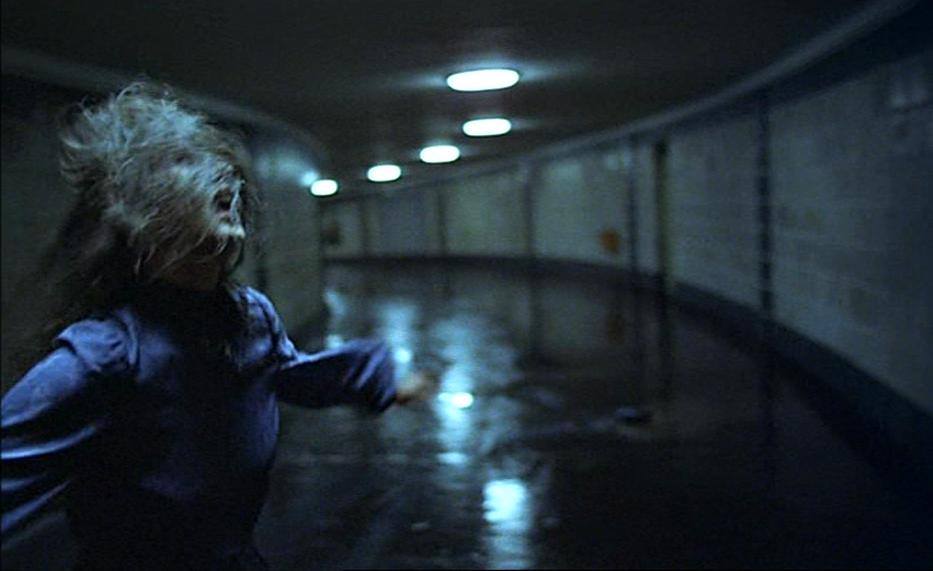 blue ferment: a intimate dinner performance by Laurie Kang and Yaniya Lee

The Table art space, Toronto, March 31, 2018

See documentation here:
https://
www.thetable.info/laurie-kang-and-yaniya-lee